Release date: 2007-06-11

Canadian scientists invent the world's first surgical robot Calgary University of Canada announced that the research team led by Dr. Garnett Sasselland, a surgeon of the school, cooperated with MDA, which developed the space shuttle manipulator, to develop a name. A surgical robotic system that is a "nerve arm". Experts believe that the system will revolutionize surgery, thus revolutionizing microsurgery.

Surgery, especially neurosurgery, is limited by the accuracy of the human hand. Developed in the 1960s, microsurgical techniques have enabled surgeons to exceed the limits of precision, flexibility and endurance, while the "neural arm" system has greatly improved the precision of surgery and the level of surgery from organs. The level develops to the cell level. By manipulating a computer workstation, the surgeon can work with the "neural arm" in conjunction with the MRI to perform microsurgery at the microscopic scale. The "nerve arm" needs to work with a magnetic resonance imager with a strong magnetic field, and its development is carried out by collaborations involving medical, physical, electronic, software, optical and mechanical engineers. At the start of the project, MDA engineers and the University of Calgary surgeons identified the technical requirements for designing a "nerve arm" robot.

Because doctors and engineers are only good at their respective professions, it is difficult to communicate, and turning surgical terms into technical vocabulary faces great challenges. Dr. Sutherland's research team is currently working with Calgary Health Bureau and Qatar Medical Education teachers to develop a training program for surgeons who will use the "nervous arm" system. Dr. Sutherland said that they not only need to develop a "neural arm" robot, but also design a medical robot syllabus for it. They hope that this new technology will be applied worldwide. To achieve this goal, he is prepared to promote the technology more to students and young experts, because they are more admired of new technologies and the backbone of new clinical applications. ——Shanghai Medical Device Industry Association Network

GANOHERB provides multiple Health Daily Care Products to help you maintain good health and achieve better life quality effortlessly. We integrate the essence of Ganoderma Lucidum into products that people usually use or take everyday such as Ganoderma Toothpaste, hot chocolate, Flower Tea , Cordyceps capsule etc. so people can experience and enjoy the healthcare effects brought by Ganoderma daily.

The Ganoderma Toothpaste is added with the essence of 100% organic Ganoderma Lucidum, which comes from our self-built organic Ganoderma farms located at pristine Mt. Wuyi. It does not contain fluorine or any coloring material, making it safe and suitable for all customers. The Ganoderma polysaccharides and triterpenes are great anti-inflammatory agents which are able to significantly reduce oral inflammation as well as other symptoms caused by unbalanced oral microbiome, giving you better oral health and fresh breath safely and effectively.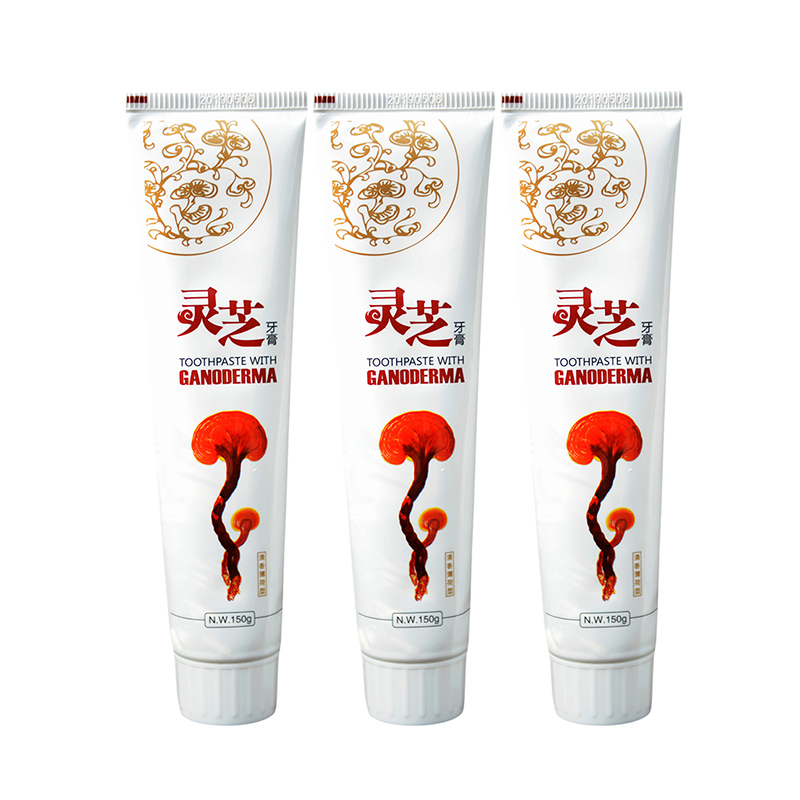 If you are a person who enjoys hot chocolate during the winter, we have a great option for you. GanoHerb combines the delicious hot chocolate and nutritious Reishi Mushroom together, giving you a cup of tasty drink with additional health benefits. This product is added with Ganoderma Extract, and you can enjoy the delightful, creamy and chocolaty taste that this product brings you whenever and wherever you like, either in a sunny afternoon or a cold winter. Just add in hot water and stir, a tasty hot chocolate with added health benefits will be ready for you in just seconds.

GANOHERB has also developed a new flower Tea line to help you prepare for hot summers. The ingredients we used for the flower tea products are 100% natural with no additive whatsoever. For example, for the Hawthorn tea, we used pure freshly dried Hawthorn slices in order to maximize the fresh Hawthorn flavor as well as to keep the nutrition inside. Besides that, we also have Roselle tea, goji berry tea, hawthorn tea, chrysanthemum tea etc. All of them are delicious and easy to make. Simply put the content into a teapot and add boiling water. Within minutes, a pot of delicious flower tea will be ready for you. If you use a transparent glass teapot, you can enjoy watching the flower booming in water. You can also mix some of them together to create your own unique flower tea.

Health Daily Care,Daily Use Health Care,Health Flower Tea,Probiotics Toothpaste

Fujian Xianzhilou Nutra-Industry Co., Ltd , https://www.ganoherb.com